Description
Raised Wrong, Educated Worse: Addressing The Troubled Behavior Of Our Sons
Readers are calling "Raised Wrong, Educated Worse" the most insightful and provocative book that has been written about young Black males since Juanzaa Kunjufu's 1985 classic, "Countering The Conspiracy To Destroy Black Boys".
The book examines many of the current social trends that are turning our sons against school and influencing their overall behavior. After reading this book , you will no longer yearn to ask anyone else the popular question, "why do young Black males act so damn bad in school?" You will better understand their behavior and their culture. Additionally, you will know how to pro-actively address their troubled behavior if or when you encounter. If you are currently raising, educating, or working closely with young Black males, this eye-opening book is an absolute 'must read' for you.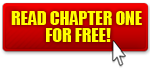 Local book stores are among the most vital educational/business institutions in our communities. We encourage you to continue to support them by purchasing "Raised Wrong, Educated Worse" and other titles discussed on this site from them. Do not let anymore of these knowledge depositories go quietly in the night. Tell your local book stores to order and stock copies of "Raised Wrong, Educated Worse" by calling (313) 247-3301.